The Anse of the waterfalls in Sainte-rose is a veritable green setting. This beautiful cove is home to a typical fishing port and many small waterfalls.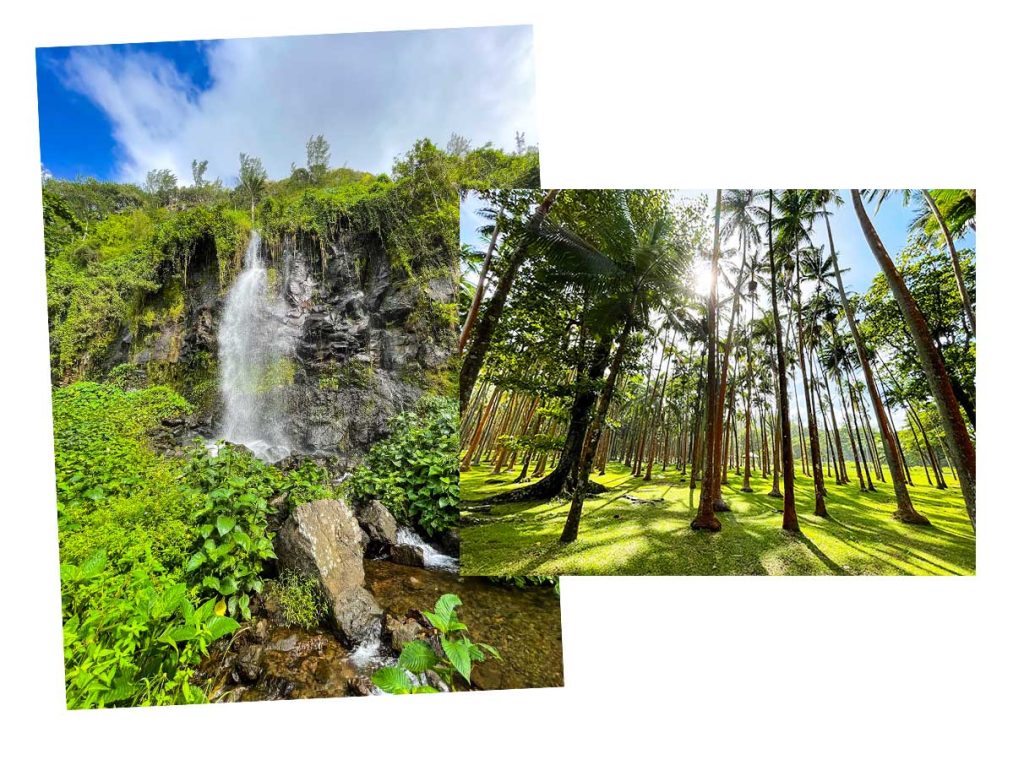 The Anse of the waterfalls
But where does this fresh water come from, which ends up in theIndian Ocean? Because when you pass on the road above, no river! Another mystery of our volcano: the water infiltrates from the top and trickles underground following the layers of impermeable rocks... until theCascades Cove. This is why the water comes out of the cliff, in the middle, and not above. A poet would surely say that the tears of the volcano come here to throw themselves into the sea.
But here, no desire to cry! The palm forest on its grassed carpet… the kiosks fitted out for the picnics families… the waterfalls that land in a small stream that meanders to the sea… the canoes that come to rest on the pier… the coastal path which flees to the left… the magnificent bay which opens onto the ocean… So, are you following us?
To discover on Anse des Cascades
The Fisherman's Trail
It is also an opportunity to discover part of the East coast path, walking on the fishermen's path, which can take you to the Sainte-Rose marina, and sometimes even to the Rivière de l'Est. It meanders along the coast, offering breathtaking views of this theater of nature, where the mineral and vegetal decor reveals the mysteries of life on the youngest basalt soils of the island.
Prepare yourself before starting this walk, it still takes about 1h45 to reach the 1977 flow from theCascades Cove (and more than 4 hours to reach the port of Sainte-Rose ). It's a nice Sunday walk, without too much elevation gain.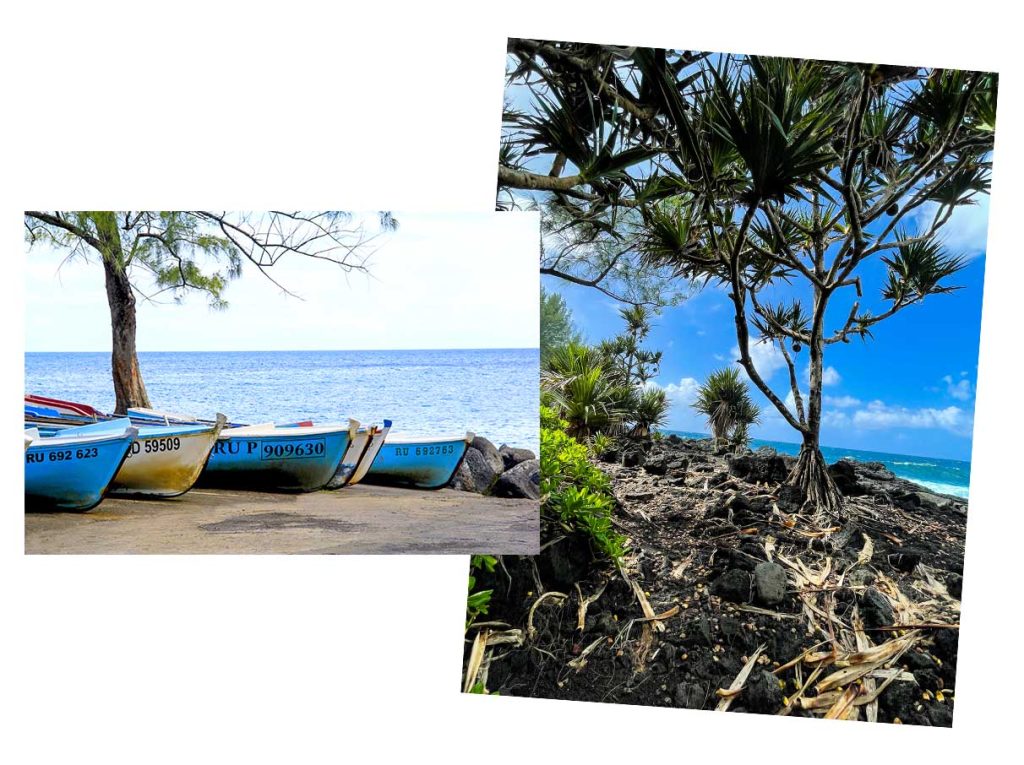 It is an ideal place for a picnic, to have a good time with family or friends. Children will be able to play quietly.
---
Other articles that might interest you
Breathe in the East of Reunion
Forget the time of a weekend the beaches or the city centers and opt for a breath of fresh air and breathe in the East of Reunion. Breathe in the East To feel your well-being increase with each breath, you have to be in the right place. The east of Reunion Island is full of ideal places to inspire…