A fun activity, horseback riding is an original way to discover the surrounding nature. To be in connection with the latter, and especially with his mount. And that's exactly what Monsieur François Garçonnet offers you to experience, a horseback ride
Discover the unique landscapes of La Plaine-des-Palmistes on horseback!

On the back of an Irish Cob, a breed originating in Ireland, you set off to discover the unique landscapes of The Plain of the Palmists. For an hour, you can let go and evacuate the stress of everyday life, in total cohesion with your mount.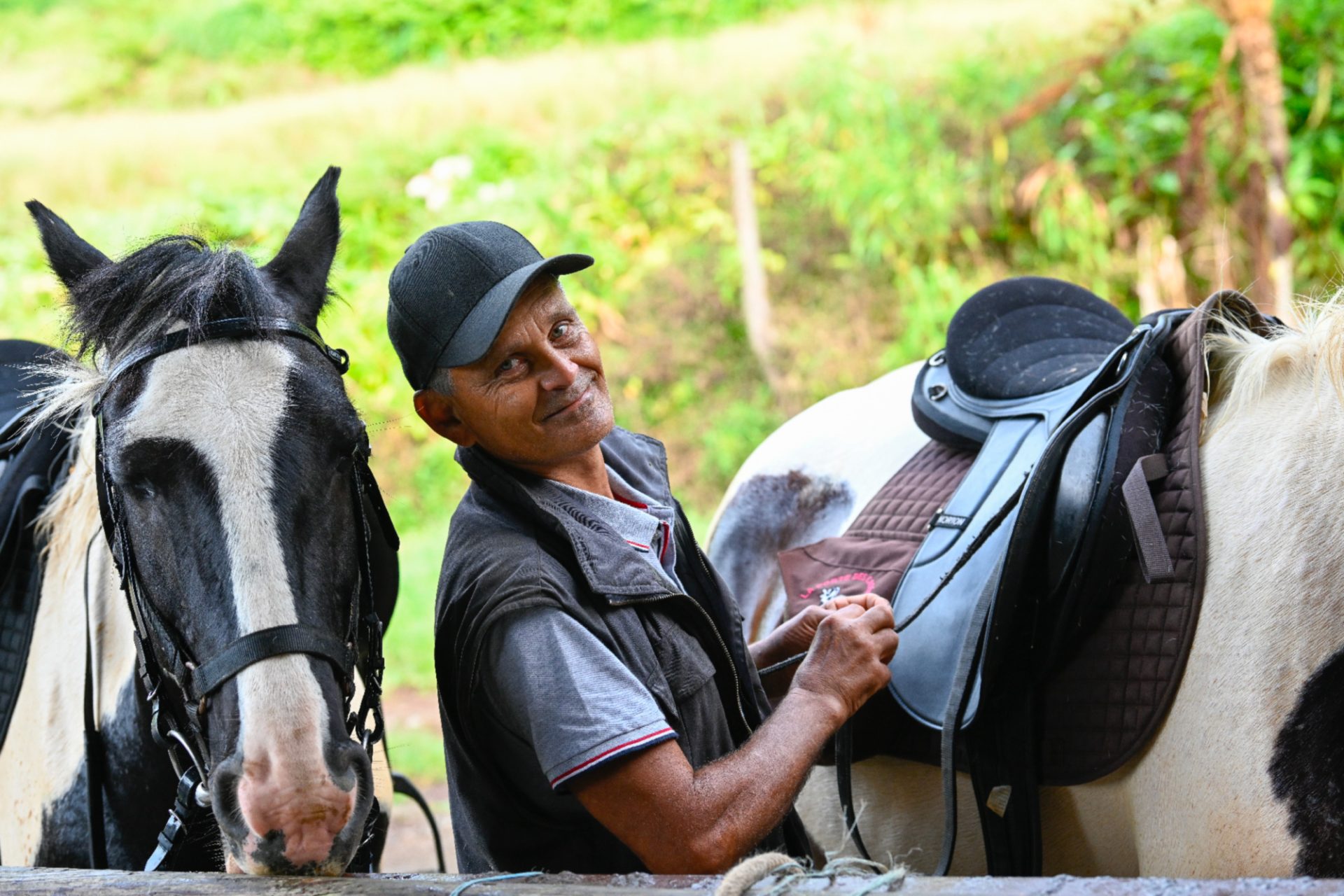 Calm, gentle, agile and intelligent, the Irish Cob is the ideal companion for discovery walks. But you also need a guide! Monsieur Garçonnet, state-certified horseback riding guide, ensures you a horseback ride in the best conditions.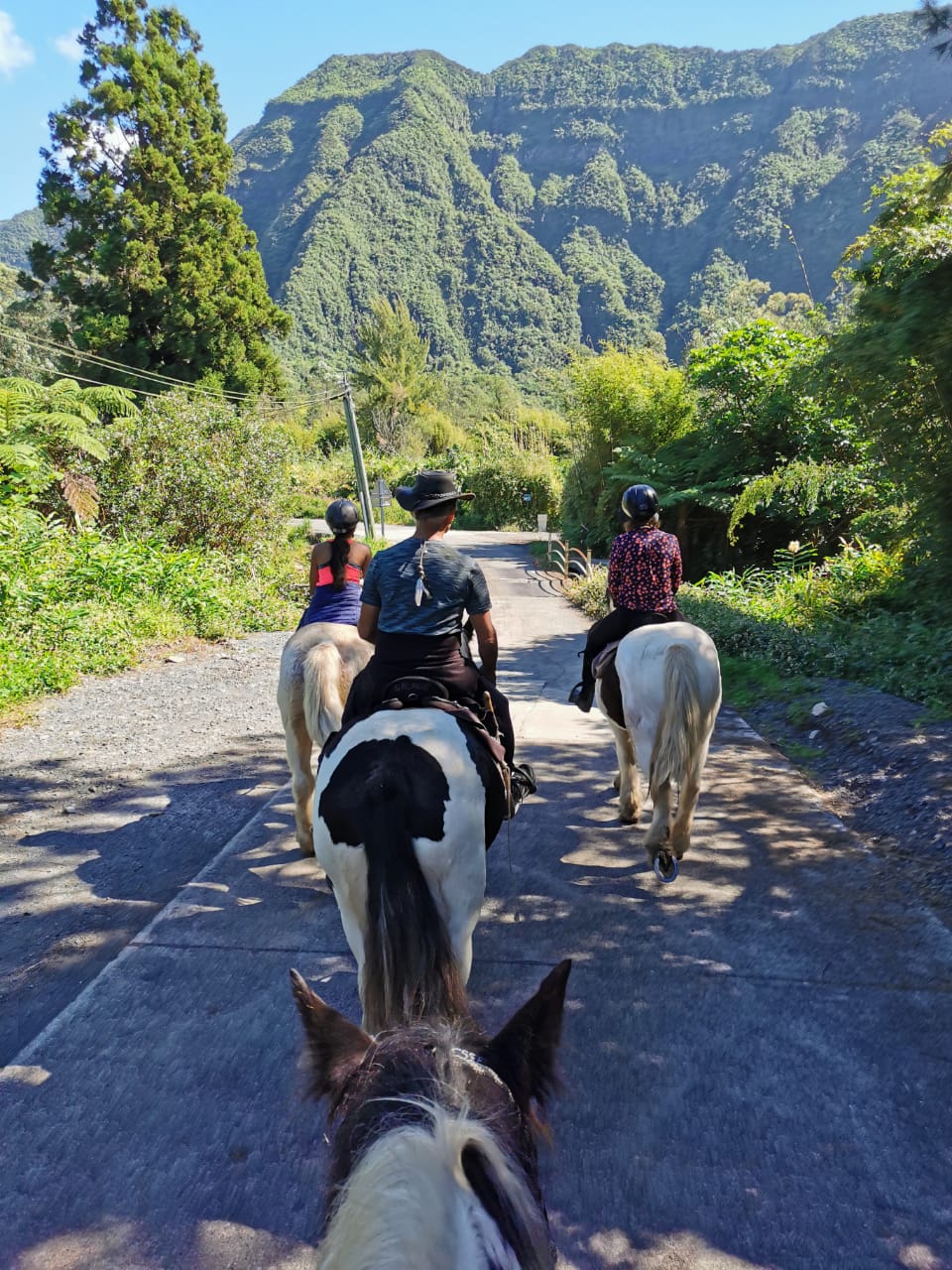 Waterfalls, meadows, fields of guava trees… La Plaine-des-Palmistes is an exceptional and above all unique setting for horseback riding.

And if you are still hesitating, quickly read our article on 10 reasons to come horseback riding in the East !
The + of this activity
You will discover the most beautiful waterfalls (sometimes ephemeral) of La Plaine-des-Palmistes!
Terms
Period
Monday to Friday at 14 p.m.
Duration
1h00
Recommendations
Sportswear, rain gear, water, sunscreen, pants. The price includes the ride supervised by a professional and the equestrian equipment. Activity from 10 years old – be in good physical condition
Pricing
40€ per person (from 2 people and 10 years old).
Interested in this activity?
If you are interested in this activity, contact us for more information or book it directly online!