You know that the only place on Reunion Island where you can practice rafting is in the East? More precisely at St. Benedict, in the bed of the Rivière des Marsouins? Onward for a rafting session with Rafting Réunion.
A unique experience in the East!

If you didn't know, don't worry, we'll explain everything to you!
Whether you are with family or friends, we are sure you will love this white water activity. Sitting in your canoes, paddles in hand, you discover the natural riches of the East that border the river.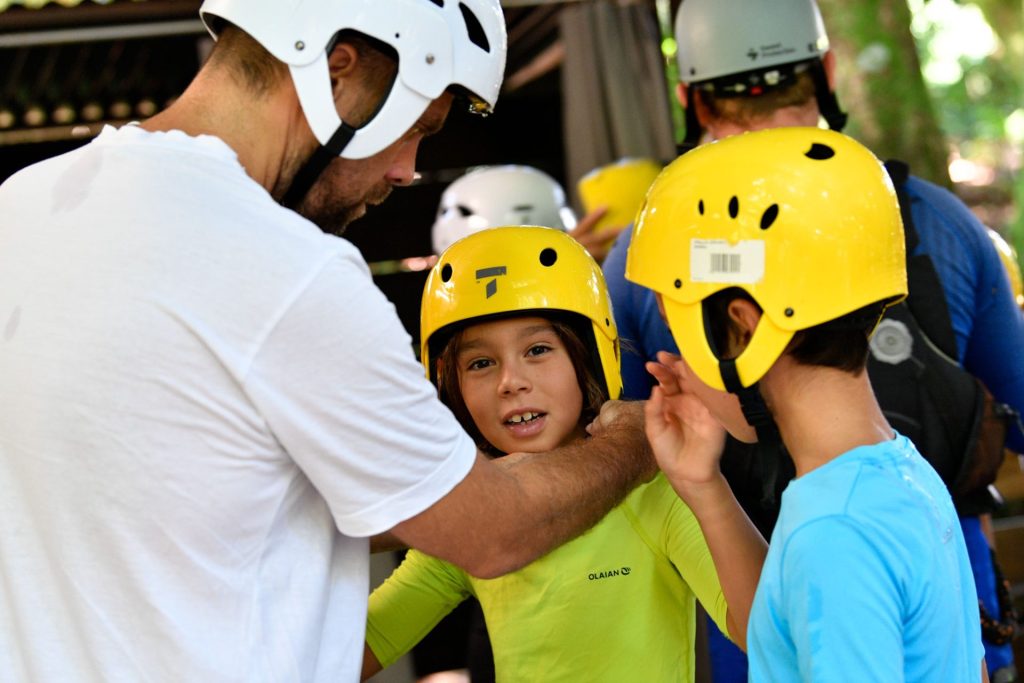 This exceptional and preserved setting is the ideal natural playground for aquatic adventures. Between adrenaline rushes and descents in the rapids, you take full advantage of this activity in complete safety, thanks to the state-certified guide who accompanies you.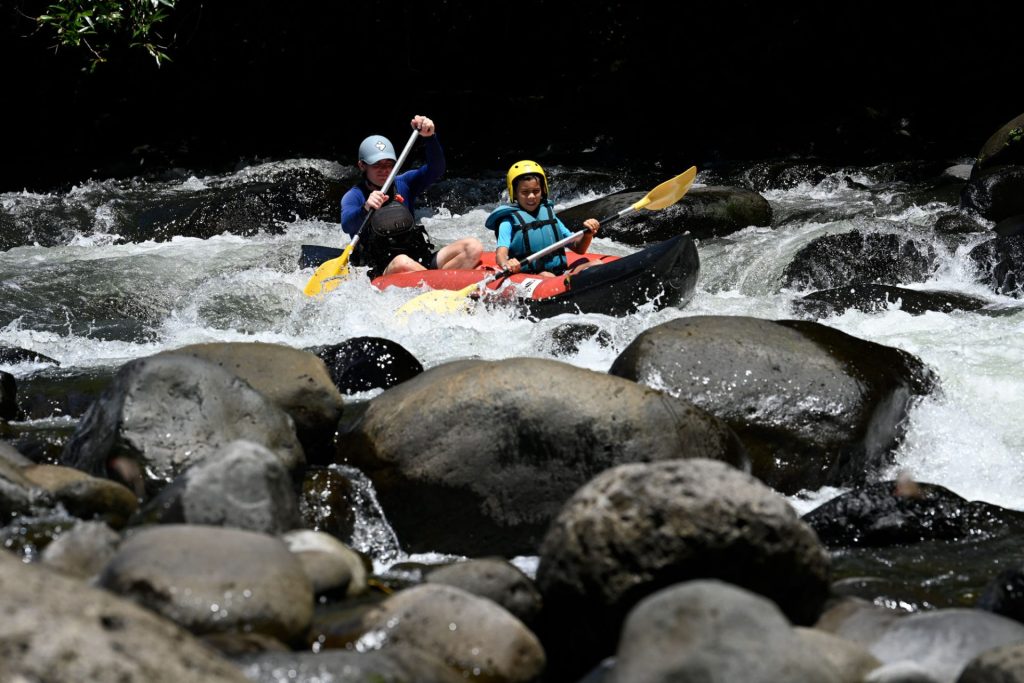 Direction Bras-Canot to live a unique experience to the rhythm of the Rivière des Marsouins.
Laughter guaranteed!
Quickly read our article on rafting, a unique activity in the East !
The + of this activity:
This rafting session is accessible from 6 years old!
Terms
Period
Monday to Sunday, 9:00 a.m. to 12:00 p.m. or 13:00 p.m. to 16:00 p.m.
Duration
About 3 hours of activity
Recommendations
The price includes the activity supervised by professionals and the equipment, namely: helmet, wetsuit, life jacket, boat, oars. You will need: a pair of sneakers, a swimsuit, a towel, a change of clothes, sunscreen. The activity is accessible from 6 years old. It requires knowing how to swim 25 meters, and being able to immerse the head under water.
Pricing
€38,5 adult and €33 child from 6 to 12 years old.
Interested in this activity?
If you are interested in this activity, contact us for more information or book it directly online!